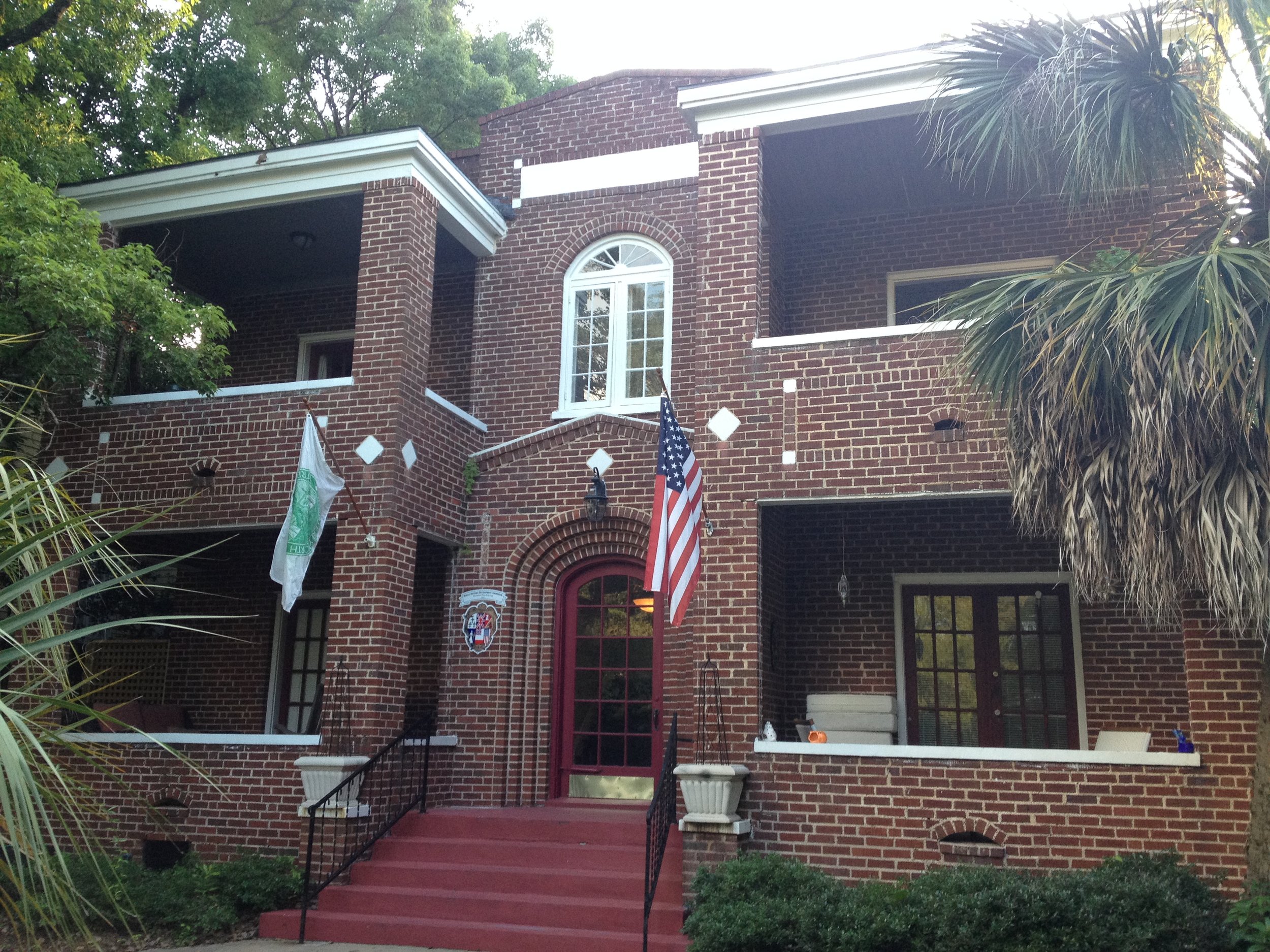 North Monterey Street & Fearnway
These are separate subdivisions of Fearn Realty, both developed in the first decade of the 20th-century. Of Mobile's many impressive early 20th Century suburban streets, North Monterey Street is arguably the least altered. The two block stretch of road occupies a piece of land known as "Old Hall Place". Within the span of a few years, sizable Arts & Crafts "bungalows" and classical detailed foursquare residences populated North Monterey Street. Over a dozen of the houses were designed by the firms of McCrary & Slater and Downey & Denham.

Fearnway was platted in 1909. Named for developer, George Fearn, Sr., the neighborhood is one of Mobile's earliest and most fully developed 20th-Century suburbs. The curvilinear vehicular paths defining the neighborhood break from, yet delightfully nuance the regularity that typifies older portions of Mobile's historic street grid. Curved and divided to slow traffic and planted with lovely oaks dripping Spanish moss, charming Fearnway features more Bungalows. Originating in California in the early years of the 20th century, the Bungalow quickly became popular throughout the nation, and Mobile was no exception. The style, in a diluted form, continued to be built in Mobile through the 1930s. Fearn and his son, George, Jr., would go on develop Ashland Place, Florence Place, Bayshore Estates, and Country Club Estates. Some of Mobile's finest bungalows look down upon the snake-like creek which crisscrosses Fearnway's peaceful setting.
source: Old Dauphin Way Association; Cart Blackwell & Douglas Kearley