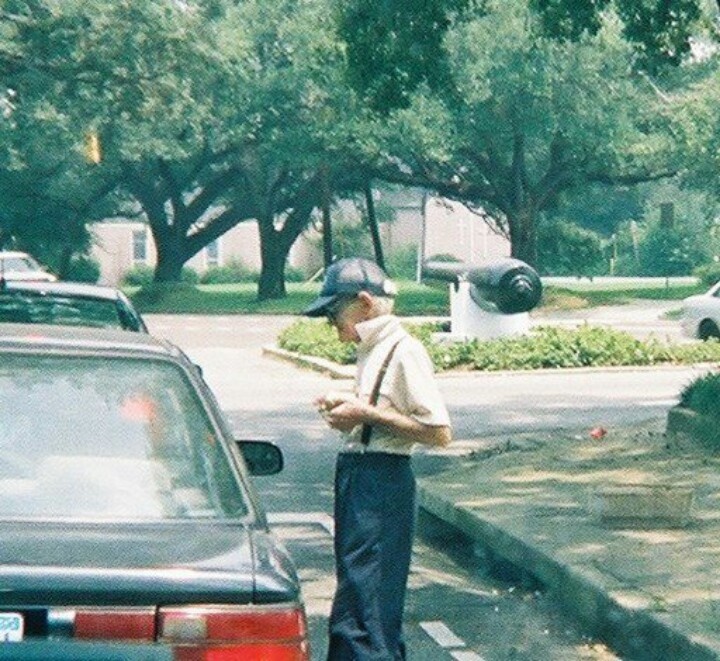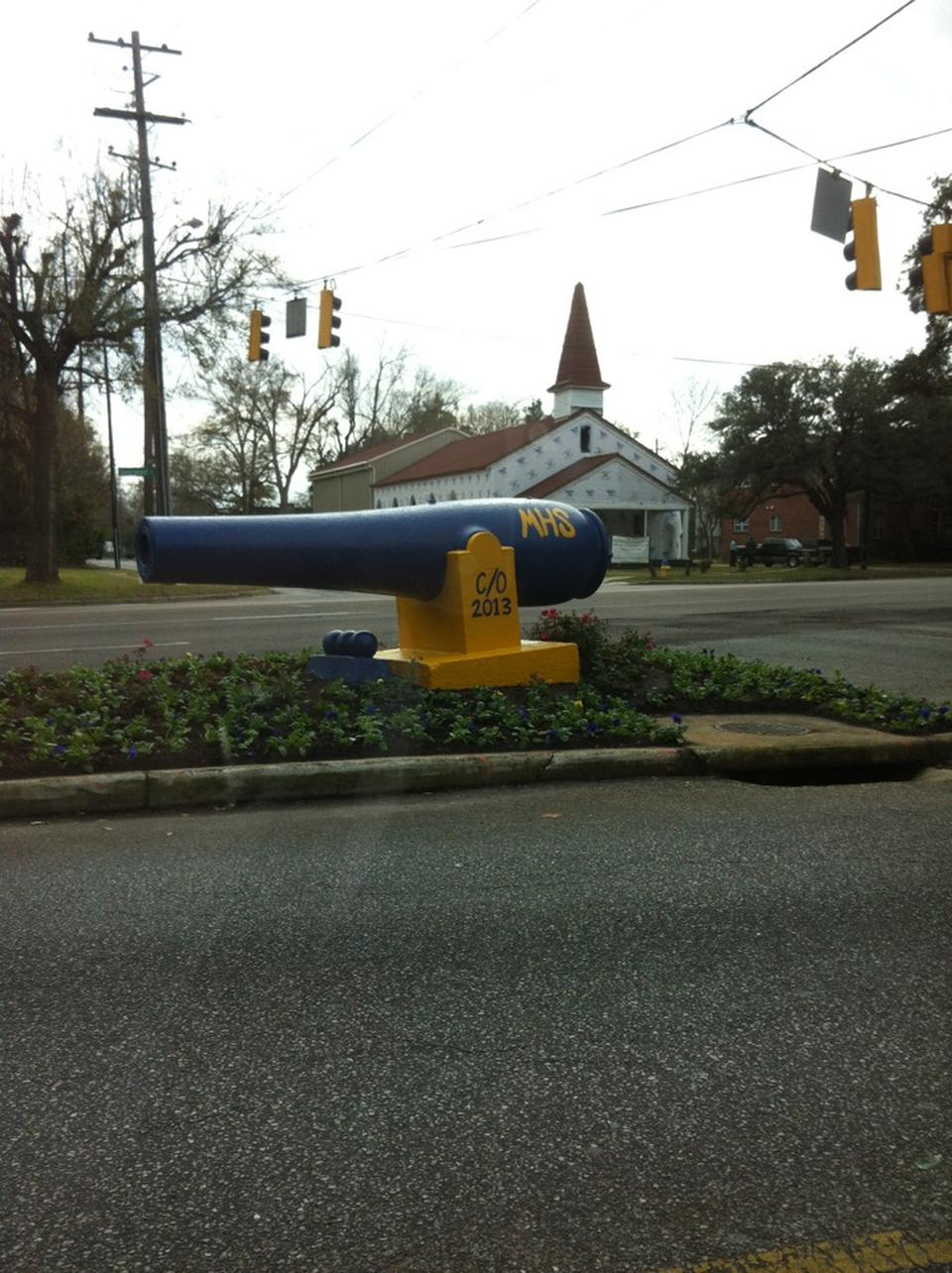 The Cannon is an iconic Seacoast Columbiad type cannon that was once used to defend Fort Morgan during the Civil War. It is located at the intersection of Government Street, Houston Street, and Old Government Street. This landmark is the site of one of the most unique traditions in high school sports. The "Battle for the Cannon" is the annual football game between two of the oldest Midtown high schools the McGill-Toolen (1896) Yellow Jackets and the Murphy (1926) Panthers. The two schools have played each year since 1935. That year Murphy won 20-0. The Cannon was placed at its current site on May 12th, 1953 and immediatley became a place for local residents to voice their opinions. The Cannon began getting painted with either McGill-Toolen orange or Murphy blue soon therefater. In 85 meetings (2016), Murphy holds a 48-36-1 record against the McGill-Toolen . However, they are just 3-9 in the last 12 years against the reigning 7A football champion Yellow Jackets. On December 26th, 2011 Midtown was struck by a tornado that damaged many homes and did a significant amount of damage to the Murphy High School campus. The school was relocated for the semester while renovations to the campus could take place. In a nod to the tradition, Mayor Sam Jones personally painted the Cannon blue for the entire semester. There is no doubt that Murphy and McGill-Toolen grads were united after the tragic event until the next year when they faced off on the gridiron.
The History
The history of how the Cannon got to its present location may be more interesting than the colorful tradition we all love. According to David M. Smithweck:

In a letter dated December 27, 1905 William Butler Duncan, Chairman of the Mobile & Ohio Railroad, requested a cannon from the commander at Fort Morgan to be brought to Mobile and be placed in a "peace monument" alngside the Columbiad "Lady Slocomb" canon. Duncan recieved the cannon from Fort Morgan on March 27, 1905. However, before the monument could be erected, his plans were thwarted by the Washington Artillery when they moved the "Lady Slocomb" to New Orleans. The Columbiad was mounted at Duncan Place on (the foot of) Government Street, but according to a document by Walter W. Stephens, the canon was moved to a corner courtyard of the Matt Sloan fire station at Church and Water Streets when construction of the Bankhead Tunnel was began in the early 1940's. It was moved again to its present loaction at Government and Houston Streets on May 12th, 1953. This 10-inch Seacoast Columbiad is one of 74 10-inch Columbiads altered to recieve 8-inch rifled sleeves. These guns, generally, are seacoast defense guns of large bore, usually placed in fortifications as this one was when at Fort Morgan.
source: "Historic Cannons of Mobile, Alabama" by David M. Smithweck